North Pole

(What A COOL Little Place)
The North Pole Village was the second village that I started collecting. My daughter likes it so I started it and now I have every single piece that goes along with the village!!
Here's a picture of what part of my village looked like this past Christmas.

Here is the rest of the village...what couldn't be seen in the other picture.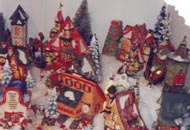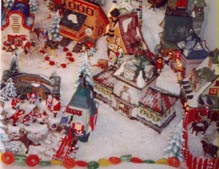 Here is a picture of Santa's Workshop, in the back. This is the favorite piece of my daughter's...so far that is.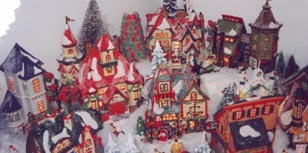 The Elves and Mr. and Mrs. Claus play on the ice.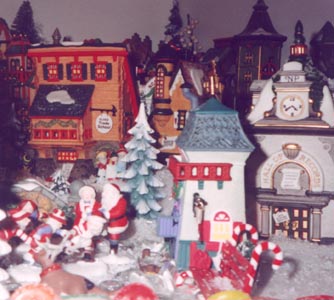 Click above for Main Page